The ICMCCE 2016, ICMCCE 2017, ICMCCE 2018 and ICMCCE 2019 conferences have all been successfully held. All accepted papers were published and have been indexed by Ei Compendex and Scopus.
ICMCCE 2017:EI(click)

CPCI(click)

IEEE Xplore(click)

ICMCCE 2018:EI(click)

CPCI(click)

IEEE Xplore(click)

ICMCCE 2019:EI(click)

IEEE Xplore(click)

1. Submit to the Conference | EI Compendex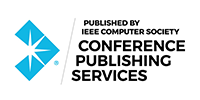 All accepted papers of ICMCCE 2020 will be published in the Conference Publishing Services (CPS), which will be submitted for indexing to EI Compendex, Scopus, Inspec, DOAJ, and CPCI (Web of Science).
◆ EI Template Download:
Template.rar,No less than 4 pages
◆ Please send the full paper(word+pdf) to SUBMISSION SYSTEM
2. Submit to the SCI journal
Selected 10 papers will be recommended for publication in SCI journal.
*International Journal of Distributed Sensor Networks(ISSN: 1550-1477, IF=1.614)
*Pattern Analysis and Applications(ISSN: 14337541, IF=1.41)
*All submissions must not be less than 10 pages in length,and papers should be submitted to SCI Submission System.